In Season 2 Episode 15 of Welcome to Demon School!, Kalego's four charges face a titanic demon and must unite as an MHA-like superhero team to win.
As Welcome to Demon School, Iruma-Kun! Season 2 proceeds, Iruma Suzuki and his evil presence colleagues partake in their visit to Walter Park, until the mischievous Six Fingers association takes its action in Episode 15. Ahead of schedule into the assault, three eggs are brought forth and gigantic devils frenzy across the recreation center, so Naberius Kalego's gathering faces one of the monsters in human battle.
The four understudies beseech Kalego to help them, yet their extreme educator says they should confront their adversary as an understudy legend group, prompting a situation like numerous exemplary My Hero Academia fights.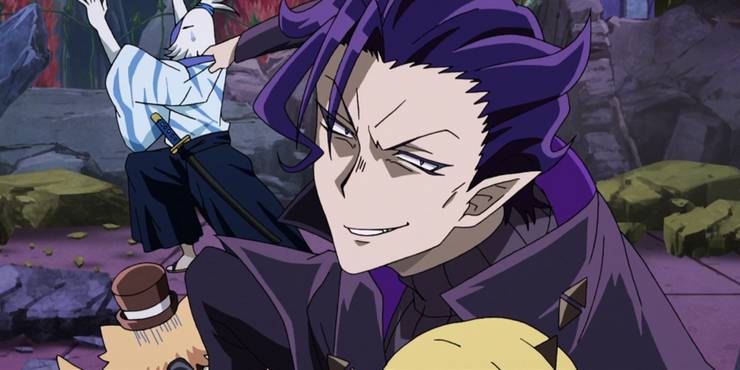 As a teacher in Welcome to Demon School!, Kalego is totally not normal for his partner Balam, who is perhaps the dearest companion. Kalego has a great time watching his four charges face the titanic adversary in a genuine trial of determination. Where it counts, he has good intentions and needs to see his understudies like their own solidarity in human battle. Nonetheless, the four young men alarm from the outset, disliking Kalego for leaving his grown-up obligation to secure his understudies.
While the young men escape across the destroyed park, Cain Camui utilizes his Friendship bloodline capacity to comprehend the beast's vocalizations and in this manner predicts its developments. Garp Goemon conveys his Wind Blade capacity to cut separated a flying stone to secure his companions. Then, at that point, as they group up in cover, Andro Jazz noticed that solitary Goemon has a hostile capacity – the other three are sense-based. Notwithstanding, similarly as My Hero Academia has demonstrated on numerous events, even side characters can be fantastic legends who use collaboration and innovativeness to overcome a lot more grounded enemies. The devil understudies get ready to arrange their bloodline gifts to retaliate and intrigue their instructor.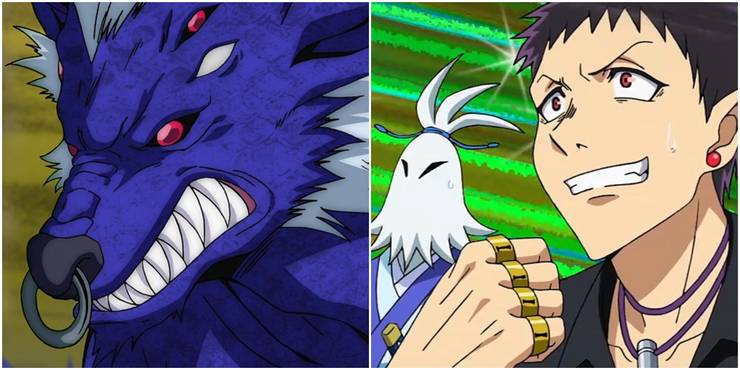 The monster in Welcome to Demon School! is like the Nomu in MHA, and Jazz and his companions detail a frantic however ingenious arrangement of assault. Lead goes first, utilizing his Controller capacity to see things from the beast's view and arrange the group's endeavors. Then, Camui utilizes Friendship to insult the beast and stand out enough to be noticed, leaving it powerless for a couple of valuable seconds. Goemon readies his Wind Blade method, and Jazz joins it with his Raffir spell to make the Flaming Wind Blade.
Goemon flings this combo assault at their monstrous rival, striking the monster's shoulder. It does little harm, so the young men escape as the beast continues its frenzy, angrier than previously. Kalego again advises them to depend just on themselves and their gifts, declining to help them except if totally vital. Jazz and his companions have blended sentiments – they have the determination to get along without grown-ups, however they are likewise outclassed. Welcome to Demon School, Iruma-Kun! Season 2, Episode 15 leaves off on a cliffhanger. Jazz and his companions need to track down their Plus Ultra second soon, or they'll never make it to their second year at Babyls.