Kang the Conqueror unites his variants in an official preview for the Fantastic Four's upcoming 60th anniversary issue.
Marvel Comics has revealed an official preview for Fantastic Four #35, the upcoming special issue that marks Marvel's First Family's 60th anniversary.
Set to hit comic shops on Wednesday, Sept. 1, Fantastic Four #35 is written by Dan Slott, Mark Waid and Jason Loo and illustrated by Loo, Paul Renaud and a returning John Romita Jr. The preview pages — which see legendary villain Kang the Conqueror unite some of the alternate versions of himself — were released alongside Romita's wraparound variant cover for the issue, which highlights the Fantastic Four at different points in their 60-year history.
"This year, Marvel Comics proudly celebrates the 60th anniversary of the Fantastic Four with a giant-sized issue worthy of the iconic super hero's team monumental legacy!" the House of Ideas said in its official press release. "Joining series writer Dan Slott will be legendary artist John Romita Jr., marking his highly-anticipated return to Marvel with this thrilling issue."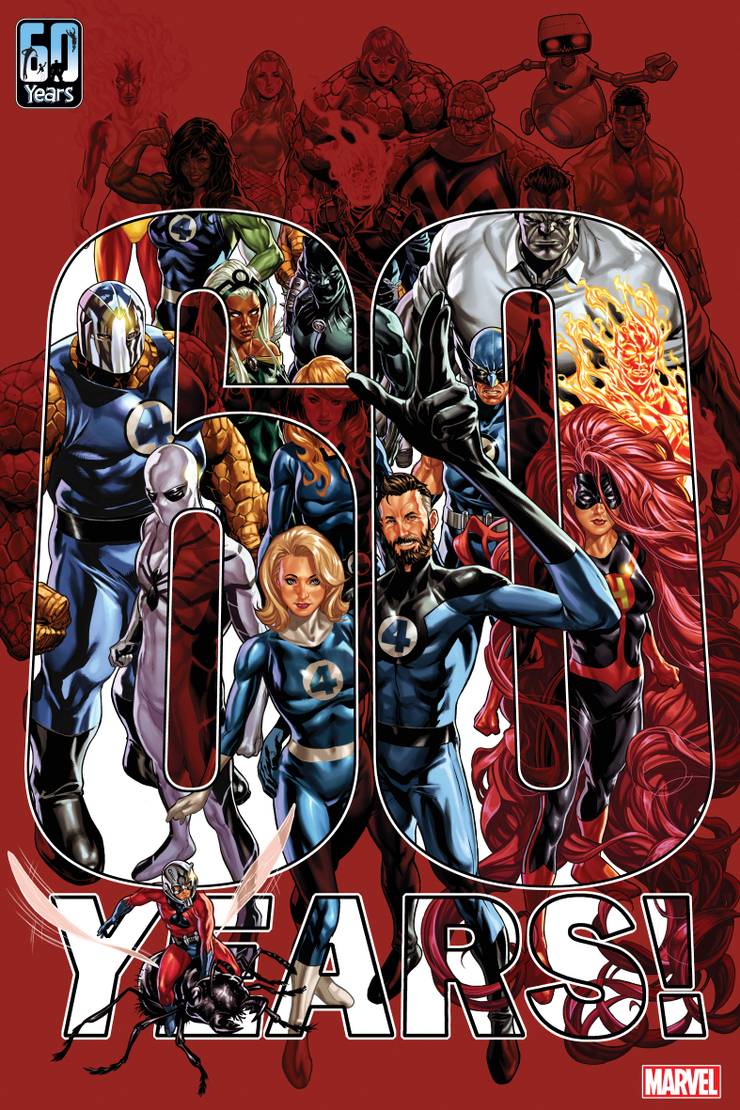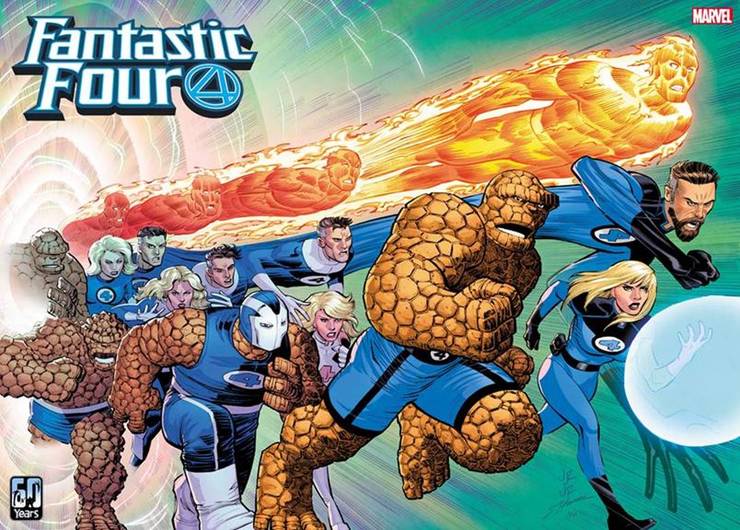 FANTASTIC FOUR #35
Written by DAN SLOTT, MARK WAID & JASON LOO
Art by JOHN ROMITA JR., PAUL RENAUD & JASON LOO
Variant Cover by JOHN ROMITA JR. (JUN210511)
On Sale 9/1!
The Fantastic Four were the first superhero team created by the duo of Stan Lee and Jack Kirby. Marvel's First Family debuted in the eponymous Fantastic Four #1, which has a cover date of November 1961. Lee and Kirby also created Kang the Conqueror, who himself debuted in 1964's Avengers #8. That being said, Kang's original alter ego, Rama-Tut, actually first appeared in the pages of Fantastic Four — more specifically, 1963's Fantastic Four #19.