While idols make popular leads in anime, some series have been widely forgotten by fans. Here are the best underrated anime starring idols.
Idols have become popular anime leads because they offer enchanting songs and elaborate visuals. While many idol anime like Zombie Land Saga and Skip Beat! have experienced great success in the genre, other series have flown under the radar despite having lots to offer fans. Here are the best underrated idol anime that deserve more recognition.
Uta No Prince-Sama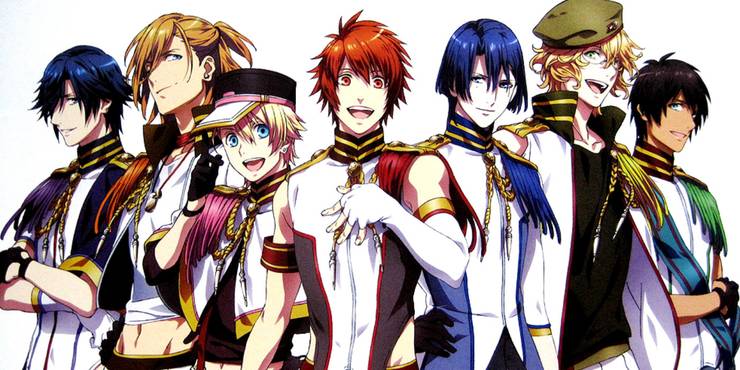 Uta no Prince-sama takes place at Saotome Academy, a prestigious school for aspiring idols and music producers who want to make it big in the entertainment industry. This reverse-harem stars Haruka Nanami, a small-town girl and a talented pianist and composer who wants to make people happy with her music. When idols and producers are told to pair up to make music together, Haruka is asked by multiple male classmates to be her partner.
Unable to choose between them, Haruka and her classmates convince the school to allow her to compose music for them as a boy idol group instead of individual idols. Not only does this series offer catchy music and stunning visuals, but the heavy character development focuses on friendship among the group members as much as the romance between them and Haruka as they all rise to fame.
Fancy Lala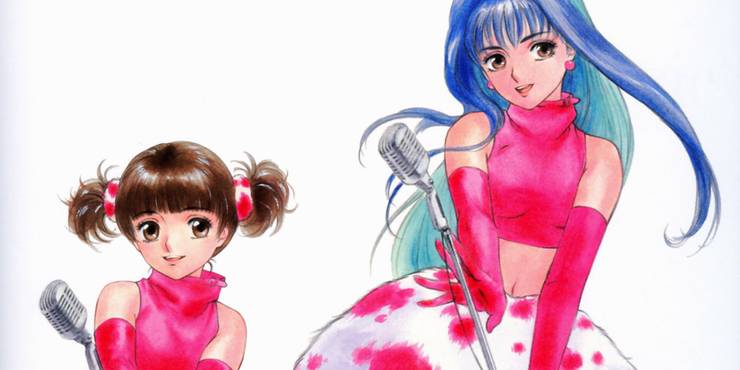 Fancy Lala stars a young girl named Miho Shinohara who dreams of being a manga artist when she grows up. After developing her drawing talent, she's visited by two fairies who give her a magical sketchbook in exchange for living at Miho's home until they return to their world. The sketchbook makes most of her drawings come to life, and Miho soon discovers that it also has the power to turn her into the pretty teenager she drew for her manga. After transforming into the teenager she names Lala, she's suddenly scouted by a talent agency to become their next big idol. As an older anime from 1998, this largely forgotten idol series portrays the magic of youth and empowers young girls to chase their dreams.
Wake Up, Girls!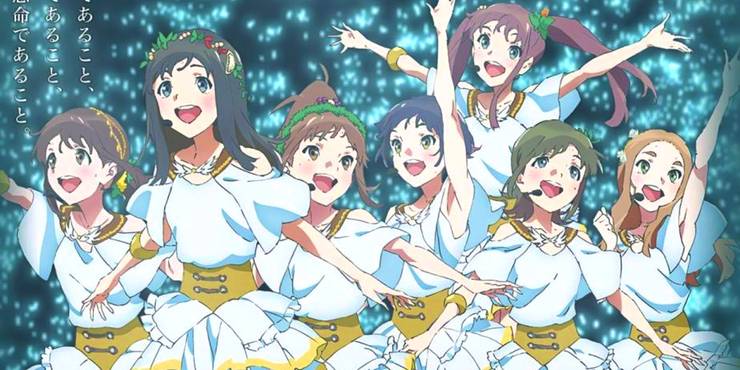 Airing in 2014, Wake Up, Girls! stars a small-time girl idol group that's thrown together, composed of average and unsuspecting girls of different ages who are scouted by the desperate Green Leaves Entertainment. After signing and forming a group called Wake Up, Girls, their money is suddenly stolen by their shady manager, who leaves the group hanging right after performing their debut song.
Despite this setback, the group's resilient members work together to rebuild and keep their group going after striking a sketchy business agreement. Focusing heavily on character development, the anime explores the girls' pasts and struggles as they individually overcome their doubts, finding confidence in themselves and each other. Unlike most idol anime, the series focuses on a lesser-known group that struggles to book gigs and gain recognition.
Sekkou Boys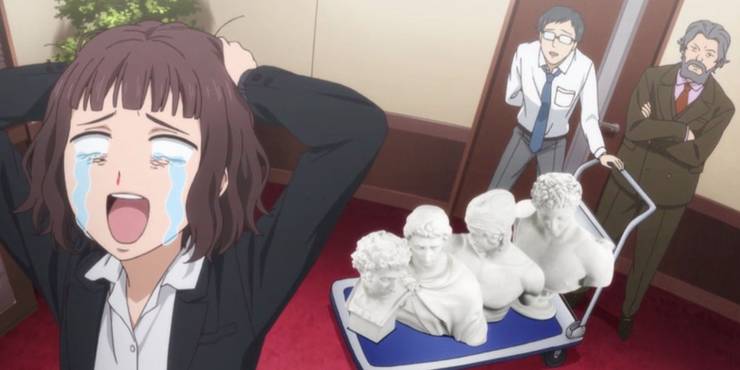 Sekkou Boys is a wildly quirky and unpredictable idol anime that offers plenty of comical antics and absurdity to entertain viewers. The series stars Miki Ishimoto, who just got hired at her dream job at Holbein Entertainment Co. where she will be managing a new idol group. However, her excitement is short-lived when she discovers the group she manages is actually four Greco-Roman sculptures named St. George, Hermes, Medici and Mars. Now Miki has the seemingly impossible task of making the Sekkou Boys take off and become a popular idol group. While the series' premise and art may make some viewers hesitant, this idol show is ideal for avid anime fans who are looking for something completely out of the box.