Shazam finally reaches his magical destination in the depths of Hell, only to discover that one of the Shazam Family cursed with a new form.
Billy Batson's adventures during the Infinite Frontier era have certainly been a rocky one, with the Earth's Mightiest Mortal having great difficulty tapping his magical powers as the superhero Shazam before learning that his source of power, the Rock of Eternity, was confined to the fiery depths of Hell. With his powers in flux and the life of his best friend Freddy Freeman hanging in the balance, Billy left behind his classmates at Teen Titans Academy to venture into the netherworld to learn what had happened to the Rock of Eternity and save his friend. And as Billy finally reaches his destination, he learns that his longtime frenemy Black Adam has been cursed with a strange fate of his own.
Teth-Adam was selected millennia ago as the Wizard Shazam's first champion during the age of Ancient Egypt. Channeling the powers of the Egyptian deistic pantheon, Adam was one of the world's earliest superheroes only to eventually use his abilities to seize power and rule over his kingdom with an iron fist, leading Shazam to imprison him while vowing not to gift a human with his magic ever again. Shortly after Billy received his powers, the villainous Doctor Sivana freed Black Adam from captivity, leading to a showdown between the antihero and the newly minted Shazam Family. And following Adam's initial defeat, the antihero would join forces with the Shazam Family as they faced a mutual threat in a recently freed Superboy-Prime, culminating in Adam becoming a begrudging member of the Shazam Family, while constantly toeing the moral line in between heroism and villainy.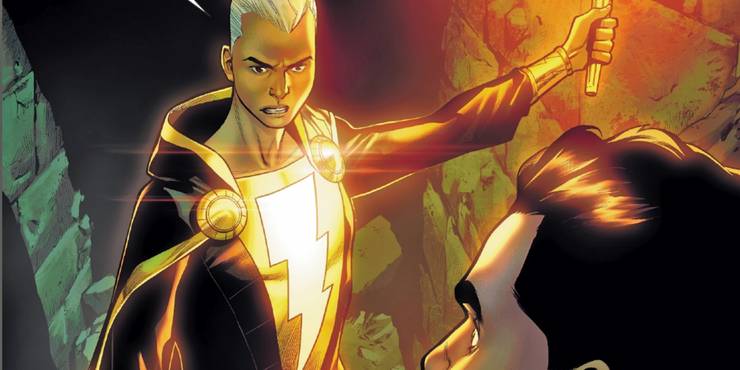 Shazam! #3 — by Tim Sheridan, Clayton Henry, Marcelo Maiolo and Rob Leigh — has Billy and his friend Dane confront Neron in the pits of Hell as Freddy's life hangs in the balance, with the boy only having days left to live should Billy's odyssey prove unsuccessful. Receiving some much-appreciated support from their mentor and veteran Titan Raven, Neron is driven back while Billy seemingly regains full faculty of his powers. Arriving at the Rock of Eternity, Billy enters the magical headquarters and is shocked to discover that Black Adam is waiting for him inside, now appearing younger and slimmer while his hair has since gone stark white as he prepares to recount what exactly he has recently endured.
For his part, Black Adam has certainly not spent the Infinite Frontier era idly sitting by the sidelines but now stands more prominent in the DC Universe than ever. Sensing the potential for heroic atonement for him, the Justice League inducted Adam into their latest roster after he played a vital role repelling an extra-dimensional invasion into his native land of Khandaq. Since then, Adam has been instrumental in helping the Justice League defend the DCU, even flirting the possibility of a romance with Wonder Woman's mother Hippolyta.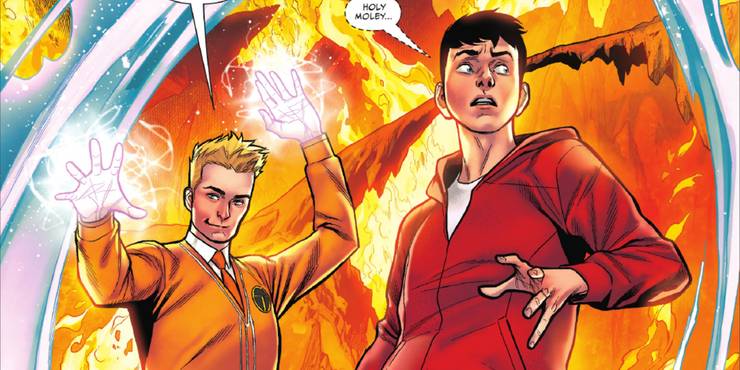 With Neron vying to gain access to the Rock of Eternity by luring Billy Batson to Hell, the curse that has befallen Black Adam may be directly related. The Rock being relegated to Hell certainly played a major effect on Billy's own mastery of his magical powers and it also appears to have consequences for Adam as the fluctuations and disruptions caused by the Rock's unstable, new location may be affecting his immortality through the wizard's magic. And with both Billy and Adam trapped in Hell, the old frenemies may have to team up again to restore themselves to normal and escape Neron's clutches.