Famed X-Men writer Chris Claremont returns to the franchise alongside Scot Eaton for an Excalibur prequel story starring Nightcrawler and Kitty Pryde.
Legendary X-Men co-creator Chris Claremont will return to the franchise in X-Men Legends with a new tale that pits Mystique against Nightcrawler and Shadowcat in the days before Excalibur's formation.
Claremont will be teaming up with X-Men and X-Men Legacy artist Scot Eaton in X-Men Legends #12, due out in February 2022. Their adventure will take place in the wake of "The Fall of the New Mutants," a classic crossover that tricked the world into believing that the X-Men had perished at the hands of the demonic Adversary. It follows Destiny, who recruits Nightcrawler and Shadowcat to help her stop Mystique from killing Forge for his role in Rogue's supposed death. The story will also act as a prequel to Claremont and Alan Davis' famed run on Excalibur, with Davis returning for the issue's cover.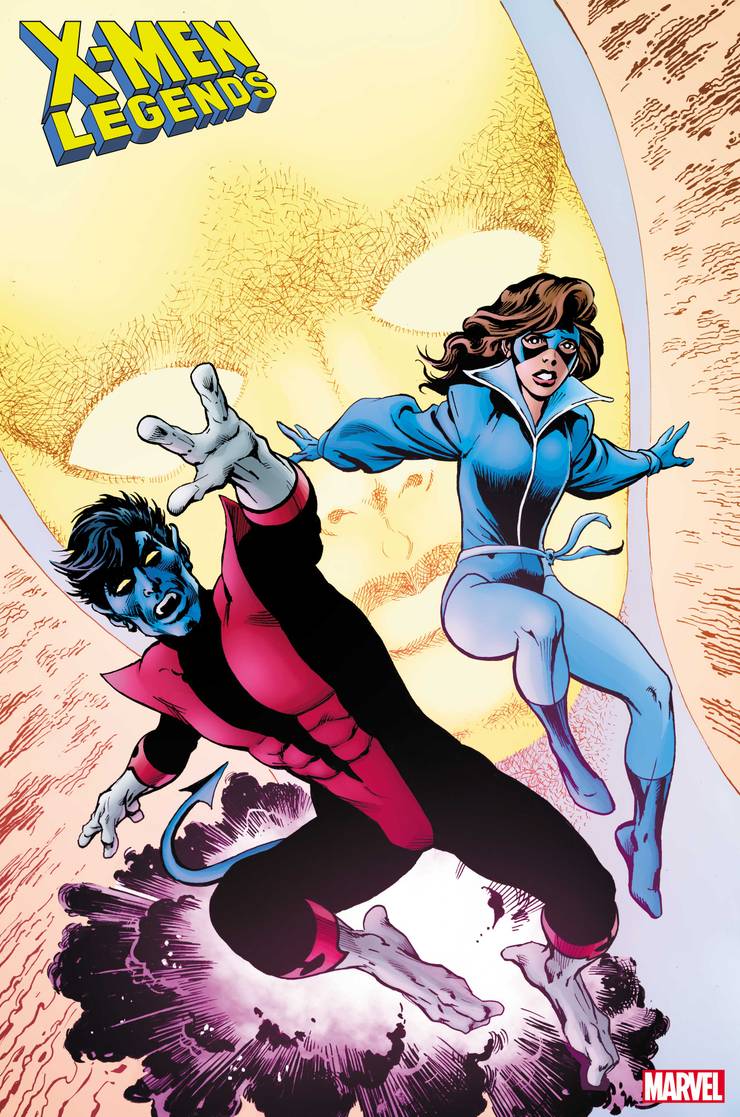 X-MEN LEGENDS #12
Written by CHRIS CLAREMONT
Art by SCOT EATON
Cover by ALAN DAVIS
This marks the X-Men Legends debut for Claremont, who celebrated 50 years at Marvel earlier this year. Speaking on this new work, the writer said, "It's always fun wandering back along existing pathways and especially having the opportunity to fill in a couple of nifty gaps that were initially skipped over along the way — closing off one significant story-arc and lighting the fire that ignites the series that follows."
X-Men Legends is an anthology title that brings back iconic creators for new stories set within the framework of their original X-Men runs. Past issues have featured Fabien Nicieza, Peter David, Larry Hama, Brett Booth, and Billy Tan. Before Claremont joins these famed names of yesteryear, Louise and Walt Simonson will be returning for a story that reveals the lost Horseman of the Apocalypse, set during Louise's iconic New Mutants run.
Claremont originally took over as the writer of Marvel's mighty mutants with 1975's X-Men #94, which helped usher in the age of the "All-New, All-Different" X-Men. Since then, he has been credited as the writer of over 500 X-Men comics, including New Mutants, X-Treme X-Men, Wolverine, Nightcrawler, and Excalibur. In 1991, Claremont left the X-Men over creative differences, but he would eventually return to the franchise years later with stories that explored his original plans for the X-Men. He continues to work on various X-Men one-shots and annuals to this day.
Currently, the X-Men are in the midst of Inferno, a four-issue miniseries from writer Jonathan Hickman that builds upon his work in X-Men, Powers of X, and New Mutants. Like X-Men Legends #12, the story focuses on the relationship between Mystique and Destiny as Mystique tries to bring her deceased lover back to life against the wishes of Professor Xavier and the Quiet Council.