A circle has no beginnings and no end, similarly festivals all around India has no end and are celebrated far and wide, in all races, castes and tribes. Festivity is the spirit that brings alive a sense of immortality and eternity, imbibed in which are the true values of our culture, traditions and aura.
Diwali being the plethora of festivities, acknowledges various tastes, blends in diversity and delivers something beautiful. Diwali, meaning "row of lights," generally symbolizes the victory of light over darkness. It symbolizes that even the magnificent diving sun can give a way to the shining stars twinkling faraway yet close. Positivity and happiness are the paramount traits of Diwali.
MOMENTOUS TIME OF THE YEAR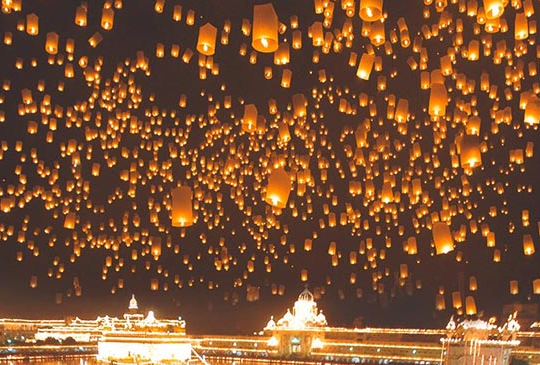 Diwali is the best time to travel and explore India to its fullest. The celebrations are cherished 'all together' across the nation. The five-day long festival marks its beginning on the auspicious day of 'Dhanteras', which is dedicated to the purchase of gold, silver, etc. The second day, called 'Naraka Chaturdashi or Choti Diwali', when Lord Krishna destroyed Narakasura. Then comes the main day, 'Lakshmi pooja', which ensures prosperity, families seek blessings; light diyas, candles, and fireworks; and visit temples. followed by "Goverdhan Pooja", and "Bhai Dooj" brings an end to the occasion.
There is no way you cannot make your India Vacation memorable when you explore the country during the time of Diwali. The time around November is in fact, is a time to plan an extensive tour of 'Golden Sparrow' to witness shimmering and glittering everywhere, till where the sight of your eyes reach.
LIGHTS AND CANDLES
The festival of lights indeed brings joy and happiness, blessing our lives with shades of love and joy. Homes, temples, greatly build architectures and monuments are decorated with colorful lights and diyas, set adrift on rivers and streams, invoking the blessings along with the chanting of holy mantras reverberating in the air. Vibrancy glaring through everywhere and everywhere, touching everyone's hearts, minds and souls. The sparkling celestial world seems close to divinity. Giving us hope with the warmth of lights even in the chilling, hardest and darkest nights.
A BREAK – MERRIER THAN OTHER BREAKS
Life is to remain happy, prosperous and peaceful. Pursuing more of these three parameters is engaging all of us into a busy life, where reward is higher and thus materialistic life is fulfilled lavishly. Because of which the social circle gets contracted and even the 24 hours seems less. And thereby Diwali provides a chance to rejuvenate ourselves, spending time at home, mind at rest, soul is relaxed, and you do things with love and peace. In total, a full-package of a perfect getaway, to steal time from work, for oneself and the people who matter.
FAMILY CLOSE AT HEART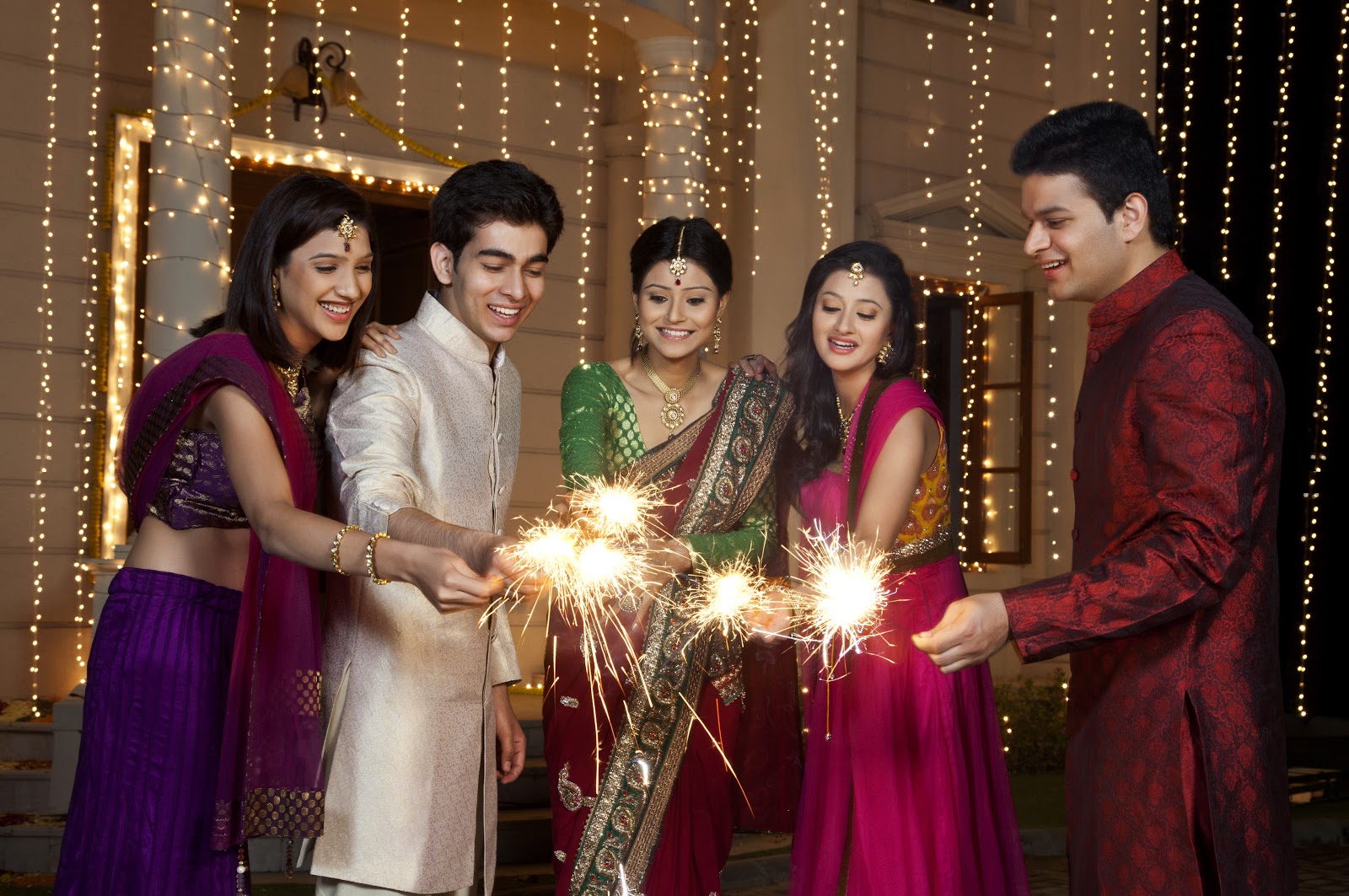 Family is an important part of life and having wonderful relationships with people will always keep you happy. Families get together in cleaning up their houses and then decorating it with traditional flowers, colors, and symbols, which are believed to dispel all evil and bring forth good. Beautiful people all dolled-up in their new attires, wearing smiles and love, nothing less. Bequeathing good wishes and blessings from elders and ancestors. Having a family and holding onto it is like, planting a seed and nurturing it, to see it blossom. Such "Family times" are rather an amalgamation of small yet big, often irrelevant but significant lame bits, that together form a huge panorama.
SUMPTOUS FEASTS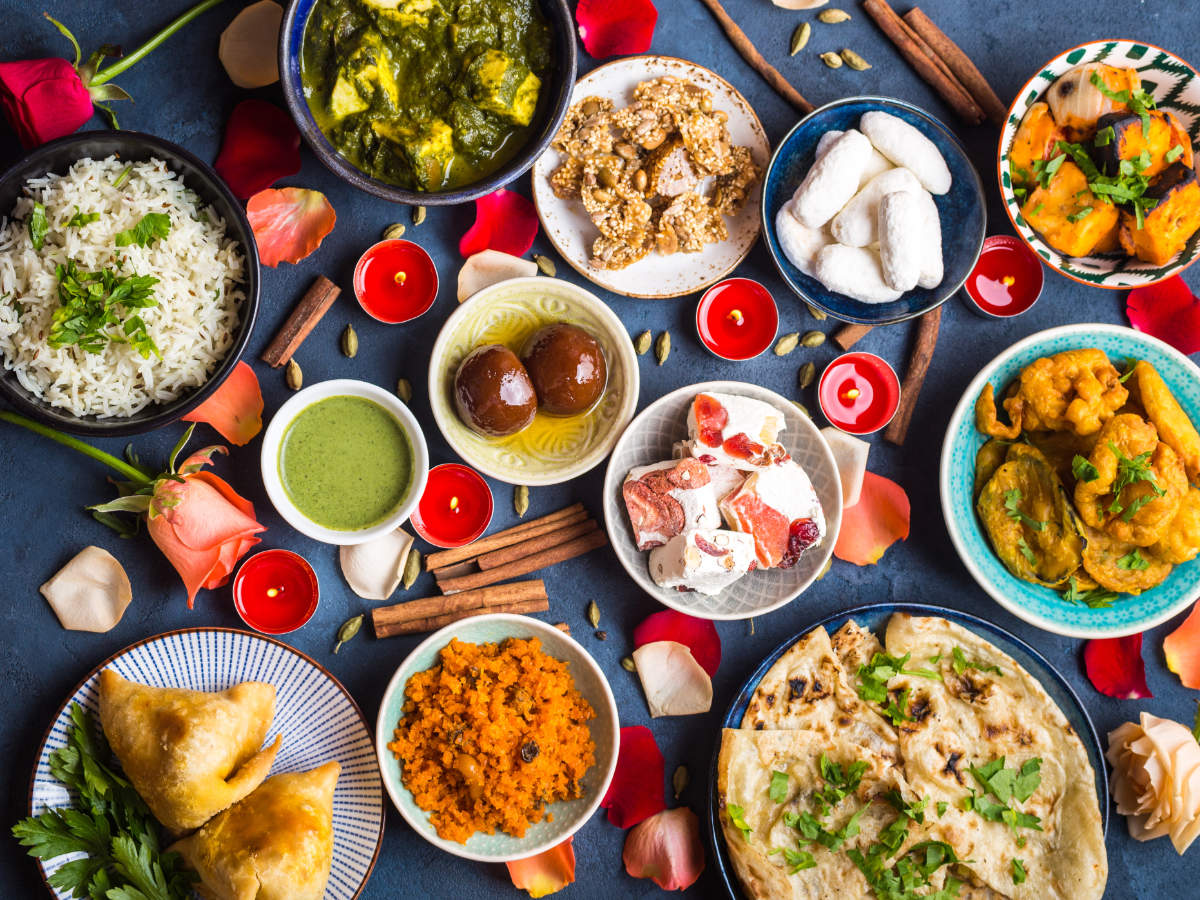 Eating big Indian feasts, creates a panache that speaks volumes, on the ones who cooked it and on the ones who enjoys it, strokes of tastes, scintillating the blend of flavors. Exploring cooking skills in such a way, is the ultimate exposure to human diversity, a peek of the soul of different cultures, for indeed, the way to a persons heart goes through his stomach.
LEGACY OF SWEETNESS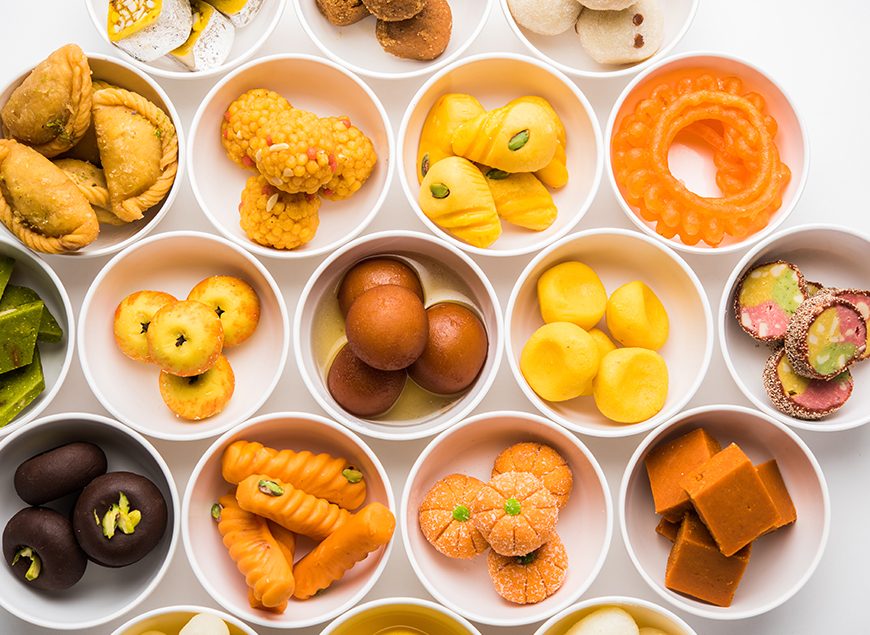 "Sweets" popularly known as Mithai in India. Sweets are life line of Indian cuisine. Indulging in the fine taste of these delightful sweet dishes, filled with various richly flavors along with love and diabetes, that actually will make one drool over them. These mouthwatering, fulfilling sweets represents the rich culture and taste of India. Sweets, when given as a gift, are seen as special. Sweets are vital, bring smiles, give strength…and erases bitterness.
DIWALI GIFTS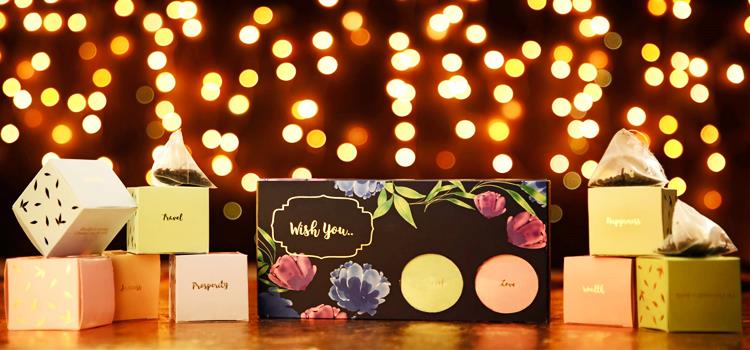 Exchanging gifts is like establishing bonds. It is an austere blazing attribute of thanks giving, enhancing relationships. forgetting and letting go of the past or any unpleasant memories. The expression denotes the selfless gestures and genuine tokens of affection, given without any expectation of recompense. Gift-giving is the trait which brings individuals together.
TIMELESS MYTHOLOGICAL STORIES
Started since the concept of existence , the past always remains a part of the present, this makes stories from mythology that much more priceless. Grandparents always waits to see their grandchildren, and Diwali completes their longing. "Once upon a time…", and grandparents begin to narrate the stories of Ram-Sita, Ravana and Hanuman, all excited to be heard and hear.
CELEBRATING THE INNER LIGHT
Diwali also marks the first day of 'Karttika' and the start of the new year in the 'Vikrama (Hindu) calendar'. Thereby giving a people a chance to overcome their worries, to move forward, a chance for people to believe that everything would be alright. It shows that redemption is the right for all and everyone can change. Igniting the flame of righteousness and hopes to fight the spiritual darkness.