The Manga Plus app features countless hidden manga gems perfect for an idle afternoon or evening – and these selections are all free.
The world of manga and anime is richer and more diverse than ever, but fans who only stick to heavy-hitting titles like One Piece or Jujutsu Kaisen might miss the dozens of wonderful manga series flying under the radar. These second-tier titles might not be "big three" material, but they still have a lot to offer.
Manga and anime are more accessible than ever before thanks to robust streaming services, well-stocked bookstore shelves and manga apps, and the Manga Plus app offers an astonishing variety of material — all of it completely free. This platform features not only samples of Naruto and Tokyo Ghoul, but a handful of complete manga series found nowhere else in the West.
Hokkaido Gals Are Super Adorable! Takes Readers To Japan's Chilly North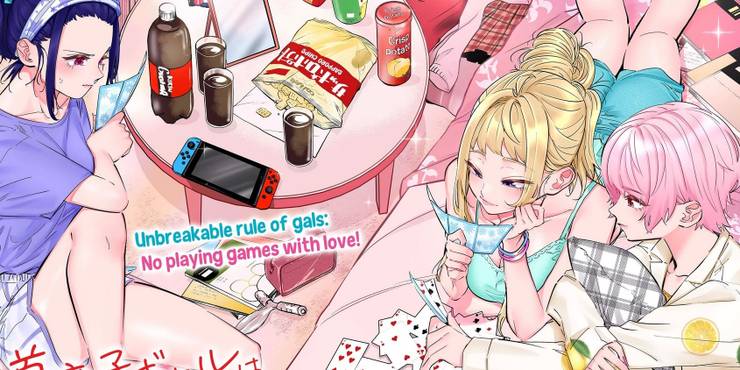 Kai Ikada's charming rom-com shonen series Hokkaido Gals Are Super Adorable! blurs the line between shonen and shojo, featuring an earnest male lead who is relatable on so many levels. Shiki Tsubasa recently moved to Kitami City from Tokyo, and at first he feels all alone in Hokkaido's remote, chilly landscape.
Soon enough, he meets a handful of friendly and heartwarming local girls who practically form a harem around him, most of all the outgoing blonde Fuyuki Minami, who was first to welcome Shiki to Hokkaido. Hokkaido Gals Are Super Adorable! is complete and free on Manga Plus, and as of this writing, a new chapter is released every two weeks. Fans of high school manga series, rom-coms and harems should enjoy a trip to Hokkaido and meet the gals.
Don't Blush, Sekime-San! Is Too Sweet For Words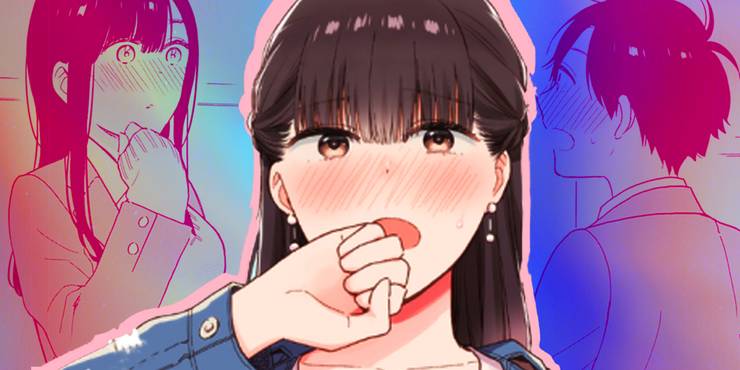 Another underrated rom-com series found on the Manga Plus app is Shigure Tokita's Don't Blush, Sekime-san!. The story features a gentle and ordinary male lead, Takadono, and his budding relationship with his popular classmate Sekime. In many ways, Don't Blush, Sekime-san! may remind readers of Komi Can't Communicate, which also features an average-Joe high school boy who befriends a shy and popular girl in his class.
While Don't Blush, Sekime-san! may lack substantial character development and steamy romance, its charming artwork and "slice-of-life" feel may appeal to casual fans of the genre. It provides easy reading while waiting for another, heftier manga series to update with a new volume or chapter.
Even If You Slit My Mouth Stars A Monster Girlfriend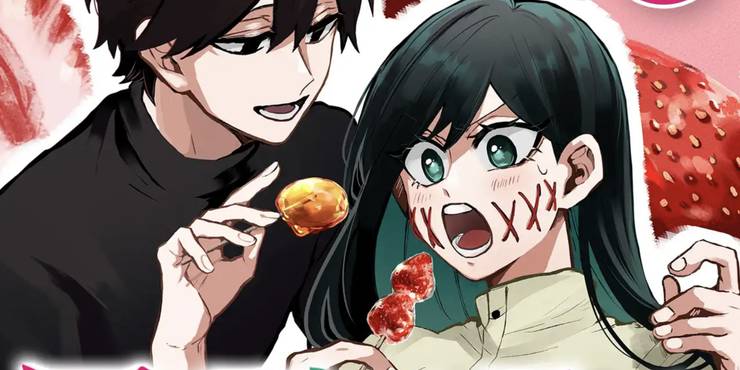 Even If You Slit My Mouth by Akari Kajimoto is one of Manga Plus's most recent additions to its ever-expanding library. Also emblematic of the increasingly blurred line between shojo and shonen, it's another charming romantic comedy with a bizarre twist.
The story is another take on the "monster girlfriend" concept, where the infamous "slit mouth woman" Miroku is inexplicably engaged to high school student Sano Koichi. If Miroku can scare Sano within the next year, the engagement will be called off, but he has a challenge of his own — to win Miroku's heart and have her acknowledge his genuine love for her. Along the way, Miroku must learn to live a normal life in modern Japan while hiding her monster status at all costs.
Excuse Me Dentist, It's Touching Me! Is A Yakuza-Dentist BL Story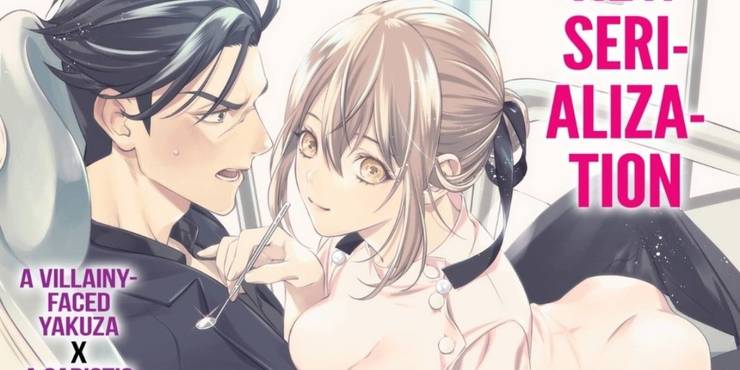 Excuse Me Dentist, It's Touching Me! is yet another example of an underrated comedy series with a twist. Instead of high school humor or cute monsters, Excuse Me Dentist features grown-up characters and is a BL story in particular. In the very first chapter, the tough-talking Yakuza gangster Kurosumi Takuma visits a gorgeous dentist named Shirayuki Tomori, and the two begin a truly bizarre friendship as they bond over dental hygiene.
Kurosumi may be scary but his teeth are a wreck, and Shirayuki teases him while helping him strive for a smile of pearly whites. He thinks that's all there is to it, but there's a surprise: Shirayuki is an effeminate man in disguise, and he belongs to the Shinju family — making him Kurosumi's enemy. Along the way, Kurosumi must also contend with his pathological fear of women, including his seemingly female dentist.
'Tis Time For "Torture," Princess Is Anything But Torture To Read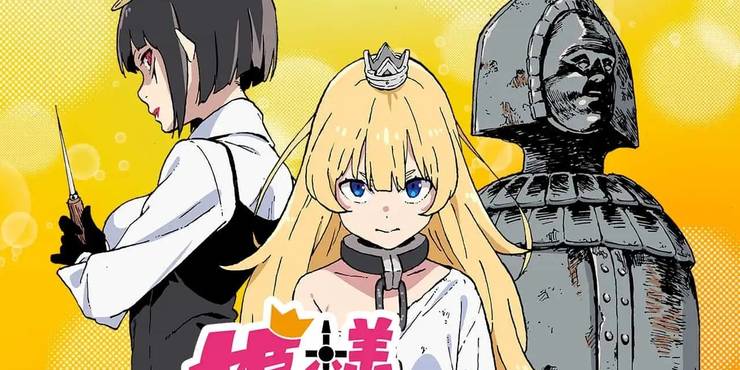 'Tis Time for "Torture," Princess is neither a BL story nor a rom-com, but a more straightforward comedy manga starring an imprisoned princess who's at the mercy of the Hellhorde. Written by Robinson Haruhara and drawn by Hirakei, Torture is a silly but fun series that's all about the Hellhorde's creative attempts to coax vital information out of the captive princess, one "torture" session after another.
However, they hardly lay a finger on the chained-up princess — instead, the Hellhorde's interrogators tempt her with all kinds of snacks and other treats, and the princess must decide between keeping her state secrets safe or spilling them to devour those savory sweets. Amusingly, the princess gives in almost every time, proving that tempting food can be more effective than any rack or iron maiden.