While his dad stole the show at this year's Jump Festa, Boruto still managed to squeeze in a new trailer and some colorful new art.
New Boruto art and a trailer were revealed at this year's Jump Festa event.
The presentation kicked with a video quick recap of the series so far, highlighting Naruto and Sasuke's battle with Isshiki Momoshiki and ending with Naruto unleashing his Baryon Mode and the tragic loss that followed. The recap video ended with an ominous look at Code, the newest villain to threaten Konohagakure. Colorful new key art was also shown, which shows Boruto, Sarada, Kawaki, Metal Lee and the other members of the series' next generation of shinobi.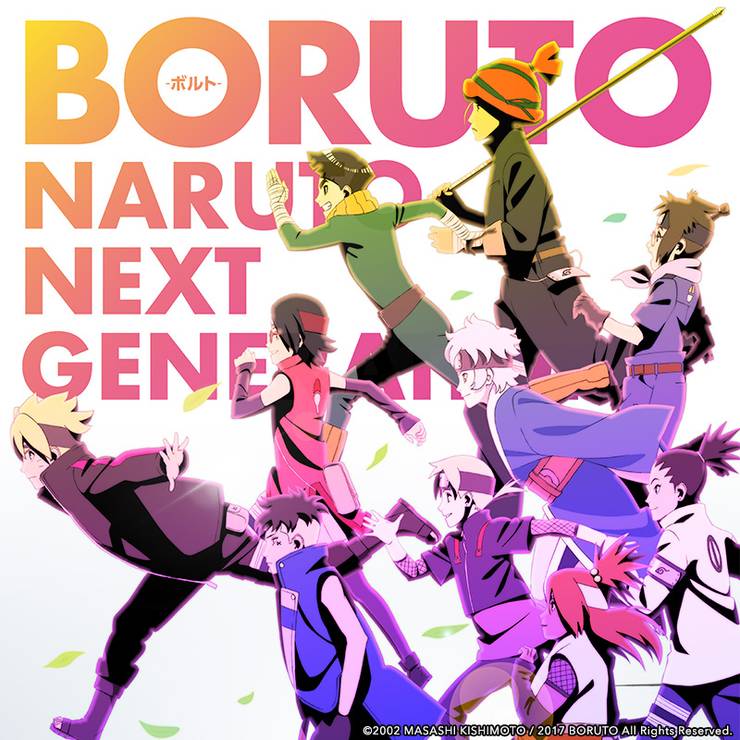 While the presentation was promoted as primarily a Boruto event, most of the panel was actually dedicated to the upcoming 20th anniversary of the premiere of the original Naruto anime series, which was first broadcast in Japan in 2002. A nostalgic video montage was shown, showing Naruto's evolution from the outcast of the village to the fulfillment of his lifelong dream of becoming the Hokage. New art of the adult Hokage comforting his younger self was shown, and a new logo was also revealed for the series' anniversary. The panel also teased more anniversary announcements and events to come throughout 2022.
Jump Festa is a yearly event put on by publisher Shueisha to celebrate the Weekly Shonen Jump magazine and all of the anime and manga franchises that it has helped to launch.  The year's festival is a hybrid event: in-person activities are being held at the Makurahi Messe convention center in Chiba, Japan, but the event is also being streamed to certain regions through Weekly Shonen Jump's official website and YouTube channel. This year's event kicked off with a Spy x Family panel that revealed a new trailer for the series.
Naruto was created by Masashi Kishimoto and was first published in Weekly Shonen Jump in 1999. The series is the fourth best-selling manga of all time, with over 250 million copies in circulation. Two anime series were based on Kishimoto's manga, the original Naruto and its post-time skip continuation, Naruto Shippuden, both of which are now streaming on Netflix, Hulu, Crunchyroll and Funimation. The Boruto: Naruto Next Generations sequel manga and anime are both currently still on-going: new chapters are released on a monthly schedule by VIZ Media, while new episodes of the show are available for streaming via Crunchyroll.