Yu Yu Hakusho's Knife Edge Death Match between Yusuke and Chu is the raw, fist-fighting action that often gets lost in power-filled shonen stories.
Yoshihiro Togashi's Yu Yu Hakusho encapsulates many core shonen elements, especially those that pertain to combat. Recurrent but diverse tournaments put characters in situations that invoke almost all forms of anime combat and non-combat contests that embody shonen themes. Yu Yu Hakusho's action and non-combat scenes generally consist of over-the-top powers, so when Togashi includes a classic slugfest, it is guaranteed to be a unique and brilliant spectacle.
The series' "Dark Tournament" arc is renowned by action anime fans for being a well-paced, jam-packed battle fest. Fights during this tournament impress the crowd with an extensive array of powerful abilities and magical weapons, so the scale of combat tends to be substantial — especially with how often the tournament grounds and spectators break and die in the crossfire. After witnessing the destructive potential of people like Hiei and Zeru, ending the first proper contest for Team Uramashi with a fair fistfight feels extremely special.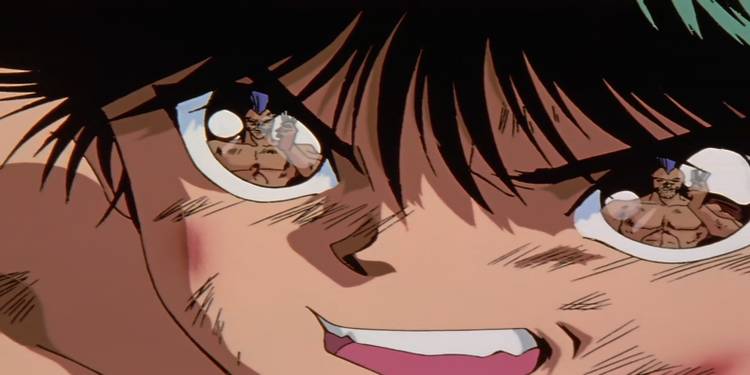 The themes of masculinity, including toughness, coolness and pure machismo, are on full display as Yusuke and Chu wail on each other. After both competitors exhaust all their super-powered moves showing off and measuring their strength, they decide to settle things in the most macho of manners. Their Knife-Edge Death Match is simple and ridiculous as Yusuke and Chu freely bleed as their heels back into knives while dropping aggressive jabs and hooks on one another.
As Yusuke and Chu shed their cinematic powers, the largely demon crowd's excitement grows as they are eager to see Urameshi violently pummeled. The gloriousness of this pure fisticuff fight elevates even further as the sounds of each point of contacts booms and lighting strikes both knives. Over-the-top elements combine with the simplicity of one vs. one to create a spectacle that perfectly embodies macho shonen battle anime. In a Dark Tournament filled with fantastic fights, this is one of the true standouts.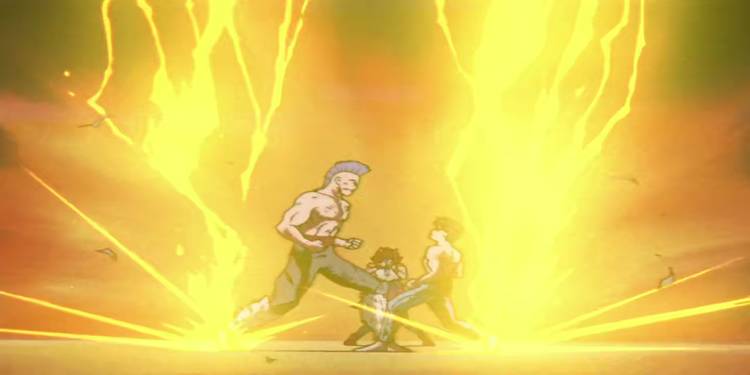 Intelligent choices in special effects, camera angles and sound production elevate Yusuke and Chu's fight to this level of respect. Appropriately ending the duel with one of the most self-sacrificial attacks sets up Yusuke and Chu for a future relationship of mutual respect and rivalry. When Chu goes in for a headbutt, he is met aggressively by Yusuke's even more brutal head and is knocked unconscious. After Chu comes to again, Yusuke offers up a brotherly moment and invites him to an eventual rematch.
In a genre that contains numerous world-destroying powers and thrives on colorful, bombastic fights, it was refreshing to see a simple knock-down-drag-out fight in Yu Yu Hakusho. Togashi is a masterful innovator in shonen battle anime, so it makes perfect sense that he would be able to elevate a simple duel. Yusuke and Chu's display of their macho-man nature comes across as respectful and glorious.