Fans of The Devil Is a Part-Timer may be wondering what happened to the demons Sadao Maou left behind, but the answer isn't necessarily a happy one.
The Devil Is a Part-Timer! is a reverse isekai in which demon king Sadao Maou is forced to abandon his empire and become a fast food manager in modern Japan. One of the biggest unanswered questions in the series is what happened to the demon realm that Maou left behind. Maou isn't just a stranger from another world — he had responsibilities and a mission, but it's increasingly likely that he has no plans to return any time soon. Even so, there is still hope for the show itself to expand on what has happened to his former realm.
Season 2, Episode 6 of The Devil Is a Part-Timer! introduced Camio, the crow-like demon who Maou left to become de facto leader of the realm in his absence. However, as soon as he and some other demons arrived in Japan, they were attacked by a mysterious human. Does this episode signal that the series will finally pick up on plot threads from the world Maou left behind back in Episode 1, or does Camio's arrival on Earth destroy all hope for the peaceful world for demons that he vowed to create?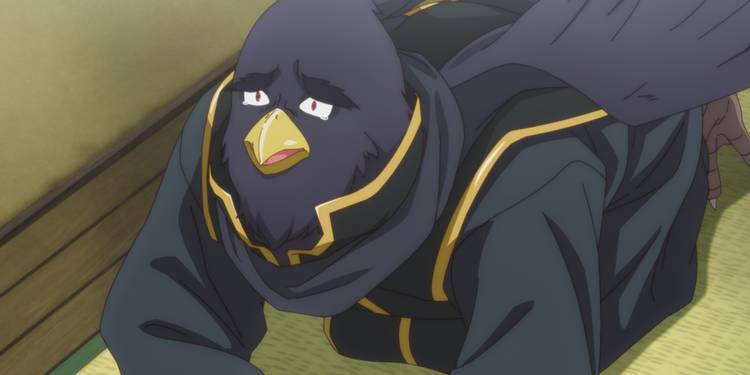 In this episode, Maou, his second-in-command Shiro Ashiya and the fallen angel Hanzo Urushihara encountered a cyclops and a beast demonoid from their own world on the beach. The demons were then swept away by a mysterious attacker, and the trio rushed to save a third demon from a similar fate. This was Camio, the "devil chancellor" who had ruled the demon realm in Maou's absence. Between his responsibilities as a MgRonald's manager and protecting his daughter Alas Ramus from various supernatural threats, it often seems as though Maou has forgotten his erstwhile duty to the demon realm, but Camio's arrival brought it back into focus.
In Episode 1, Maou resolved to take over Earth as well as the human realm of Ente Isla, but Season 2, Episode 3 all but confirmed that Maou had "given up" on his demon army. Given the horror that Maou subjected Ente Isla to during his invasion — indirectly killing the father of legendary hero Emi Yusa, for example — his abandonment of these designs could be seen as positive character development. However, there are a few details that complicate the idea of this show's version of demons being pure evil.
The series' opening narration that "Satan's ambition was to conquer the human world and build a land there of peace and prosperity for all night's creatures" implies that demons may not have been able to live in peace in the other world. Furthermore, Maou and Emi's conversation at the souvenir store in Season 2, Episode 3 challenged Emi's perception of demons as nothing more than soldiers. For these reasons, fans may have been relieved when Camio arrived with an update on the demon realm, but it ultimately turned out to be a dire one. Not only that, but the moment fans had closure on who had been leading the demon realm in Maou's absence, the same question rose again with Camio's exile to Japan.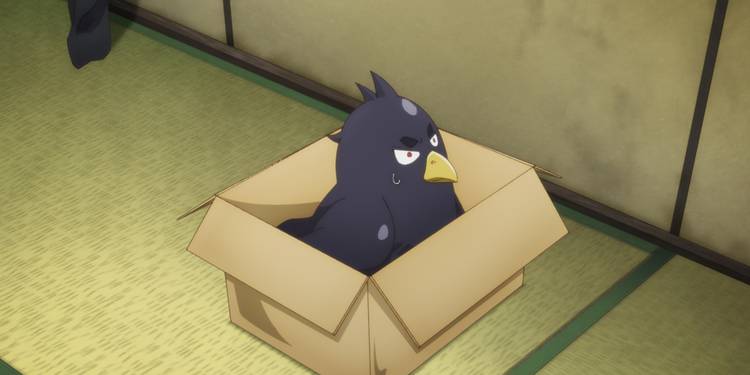 The wounded Camio lamented that "The demon realm is… Ente Isla is in chaos once again" before transforming into a normal-sized crow to preserve his magical energy. There was no time for Maou to pursue what Camio meant, as he had a job to do for his landlady's niece Amane Ohguro. However, he must have been shocked and disappointed to hear that the realm they worked so hard to unite was in jeopardy, even if he had no plans or means to return there himself. Camio later revealed that Amane had been the one to attack him and the other demons, ending the episode on a cliffhanger.
The premise of The Devil Is a Part-Timer challenges the typical story of a hero opposing a villainous demon king, as Maou and Emi often work together to protect their friends from even greater threats. However, Gabriel challenged Emi's relative comfort around Maou by ominously warning her of "a second coming of Demon King Satan's calamity" in Season 2, Episode 4. Amane's attack on the demons may disrupt the fragile entente between the rivals, with Emi potentially siding with Amane and Maou making up for lost time by protecting demonkind once again. The lengths Maou may go to for the demons could ultimately prove Gabriel right in Emi's eyes.
The following episode will likely reveal what exactly happened to the demon realm and if it has anything to do with Amane attacking demons on Earth. Whether the episode signals a renewed focus on the demon side of Maou's life or not, it heralds a dangerous time for demons in both worlds. Season 2, Episode 6 of The Devil Is a Part-Timer! may have finally addressed the neglected state of the demon realm, but now its future is more uncertain than ever.
The Devil Is a Part-Timer! hits Crunchyroll in the West every Thursday.