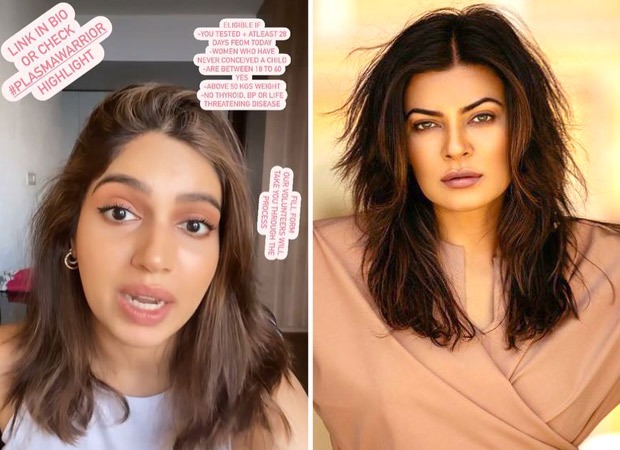 India is in the worst of the situation with the onset of the second wave of COVID-19. With over 3 lakh daily cases and thousands of deaths everyday, the healthcare system is falling short of resources to help people in need. Amidst this, the common man has stepped out to help others and amplify help requests with the help of social media. Some Bollywood celebrities are also using their social media handles to amplify requests and help people out.
Bhumi Pednekar who recently tested negative for COVID-19 has created a highlight on her Instagram profile where she is identifying resources for medicines, oxygen, plasma, and donors.
"This initiative is my small contribution to the huge battle that lies ahead of us," she wrote. Recently she also posted a video asking people in Delhi to donate plasma as hse has received several requests for donors from NCR.
Sushmita Sen on the other hand managed to arrange for a few oxygen cylinders for the hospital but had no way to transport them. She had also shared a video of Sunil Saggar, CEO of Shanti Mukund Hospital in East Delhi's Karkardooma, saying that they had run out of oxygen. However, even though the actress could arrange for cylinder s she is unable to find a way to transport the same to Delhi. Later, Sushmita informed that the said hospital was managed to arrange oxygen from elsewhere, giving the actress time to figure out transportation for the cylinders arranged by her.