Zee TV's Kyun Rishton Mein Katti Batti has been entertaining its audience through its interesting storyline revolving around the innocent world of two adorable kids (Rishi and Roli) who have teamed up to rekindle the love between their parents and complete their 'happy family'. Together, they have vowed to be the glue, that will fill the cracks that have developed between their parents, Shubra (Neha Marda) and Kuldeep (Siddhaanth Vir Surryavanshi). While some high voltage drama awaits the audiences on-screen, the antagonist of the show and Kuldeep's girlfriend, Samaira aka Sapna Thakur speaks about her real-life ideal man.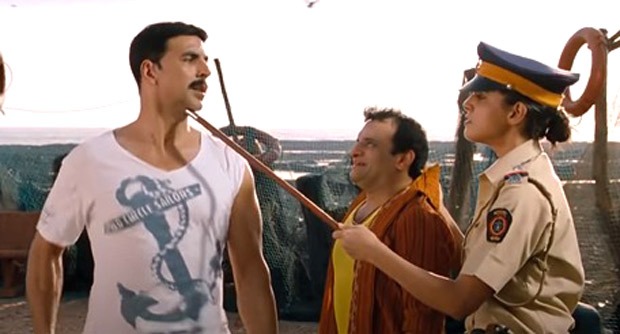 While Sapna wants to marry Kuldeep in Kyun Rishton Mein Katti Batti, in her personal life, it turns out she is looking for someone like Akshay Kumar. In fact, the actress also did a cameo in Rowdy Rathore. Talking about her ideal man, Sapna revealed, "I am a huge Akshay Kumar fan and have been crushing over him since my childhood days. He has been my one and only crush from the time I came to know the meaning of having a crush on someone. In fact, I remember when I came to Mumbai and started giving auditions, I never thought of being part of any Bollywood movie, mainly because I was always interested in television. Hence, I used to say no for movie auditions but then one day I got a call for Akshay Kumar's Rowdy Rathore. It was then, for the first time I went for a movie audition, only because I knew Akshay was the lead in the film, and I wanted to see him."
She further added, "By God's grace things worked out in my favor and I got selected to do a scene with him. It was like a dream come true for me and I can't express how I felt that time, I was on top of the world. I really admire him for his simple lifestyle, the way he is with his family, his punctuality, his style, everything. So, if I date someone, the person will have to be like Akshay Kumar."
In the meanwhile on the show, Kuldeep is angry with Shubhra for her friendship with Harsh as he feels that he is trying to get too close to her. Will he give up on his relationship with Samaira to save his marriage? Or is there a new twist to the tale?