In Episode 6 of RE-MAIN, the water polo team's heart-to-heart opens up some very personal and heartstring-tugging confessions.
In RE-MAIN Episode 6, the water polo team's next goal is to get their first win. They lost their very first match but it hasn't dissuaded them — they're working and training harder than ever. However, one member finds himself falling behind the others and is discouraged by his lack of progress. It's up to the rest of his team to boost his self-confidence.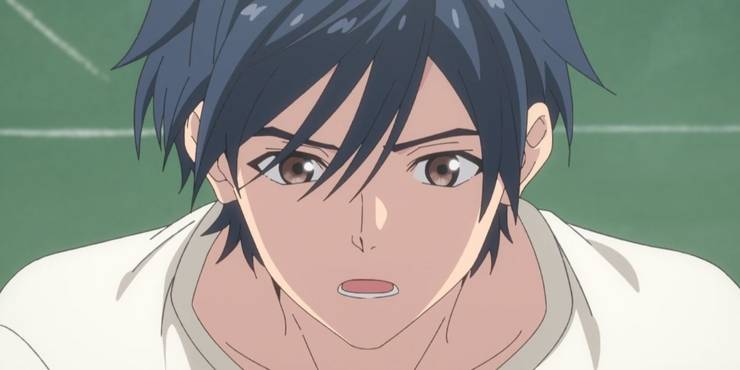 To get to their goal of winning prefecturals in July, the team sets up a training camp at school during Golden Week. They've also restructured their strategy so Minato is no longer the core of their offense but acts as a passer now. Minato has taken a leaf out of his past self's book and started recording all of their practices. The training camp is also a great bonding moment for the team as they each take the opportunity to confess a secret about themselves.
Everyone has a light-hearted confession except for Amihama, who tells them his parents are divorced. Minato confesses that although he wants his memories back, a part of him has an irrational fear that those old memories will overwrite his current ones — which means he might forget his new friends. He knows it won't happen, but he's relieved he told his teammates about his feelings.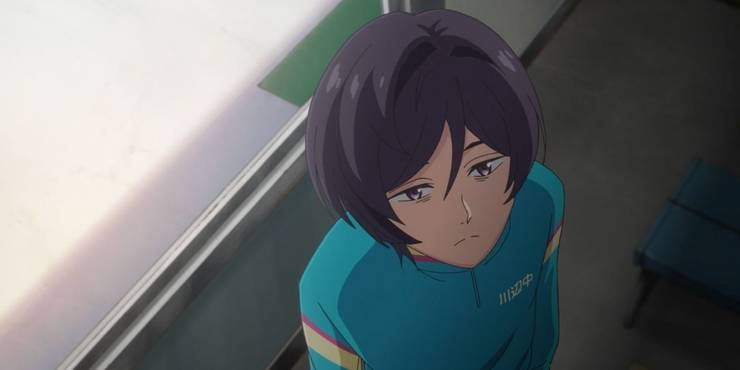 Everyone is improving by leaps and bounds due to their rigorous training regime — except their quietest member, Ushimado, who is still having trouble treading water, shooting and playing defense. Because he believes he's holding everyone else back, he has also begun running early in the morning to build his endurance. The team tries to figure out how they can boost Ushi's morale, deciding to lower the difficulty of the training exercises but this won't help Ushi at all.
RE-MAIN Episode 6 takes a darker turn when they return to a classroom that's empty, save for Ushi's message of apology. This triggers a memory for Babayaro, who remembers Ushi once saying he believed there was no value in him living — but thanks to the water polo team, he doesn't think that way anymore. However, given Ushi's emotional state right now, Babi is worried Ushi might be in danger again.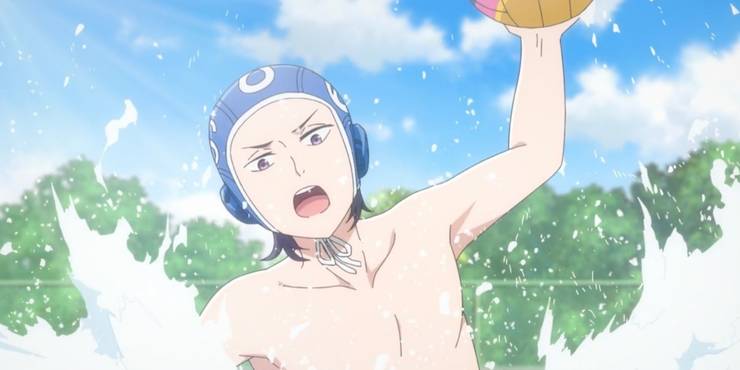 The team sprints around the school, looking for Ushi. Minato finds him in the club room where he's standing on the table, tying a rope on the rafters. Terrified of the worst, he launches himself at Ushi and knocks him down. Unfortunately, Ushi's mental health issues are glossed over too quickly when it turns out to be a misunderstanding. It's a little disappointing, and frankly a little cheap, to see Ushi's depression and suicidal thoughts essentially get resolved through the power of friendship. It's somewhat of a theme throughout RE-MAIN, where the more serious topics such as Minato's trauma never get explored any deeper beyond acting as a plot device.
Ushi confesses he only joined water polo because he was dared to by a group of boys. Scared of being lonely again, he agreed — but now that he has the team around him, Ushi is glad he joined and promises to continue working hard. Minato has a sudden idea: what if the normally quiet Ushi tries shouting? They put it to the test and discover that when Ushi yells as he throws the ball, it generates a lot of speed, leading him to even putting a goal past Jo. The water polo team is slowly coming together, just in time for prefecturals.
For more information on the warning signs and prevention of suicide, click here. If you or someone you know is in emotional distress or considering suicide, call the National Suicide Prevention Lifeline at 1-800-273-TALK (8255). If you live outside the U.S., click here for a list of international hotlines.