Some anime fans are uncertain of the slice-of-life genre's full scope. Here are some tips and examples to help define its boundaries.
Perhaps one of the most loosely defined genres in anime is slice-of-life, which at its most basic level encompasses series that provides a snapshot of its characters' daily activities. According to a fascinating recent Reddit survey, anime fans are rather indecisive on the scope of the slice-of-life label. The definition of the genre is so vague that fans aren't always certain which series truly count as slice-of-life and which might be mislabeled.
Many stories, even the most action-packed, do describe characters' day-to-day life in some fashion, whether that involves going to school and participating in club activities or working at a secret agency and taking down creatures that threaten society. Because such a scope is too broad to be an effective measure of the genre, establishing much more defined qualifications would demystify the genre and help fans discern which anime actually fit the definition of slice-of-life.
A Slow-Paced Episodic Structure Instead of an Overarching Story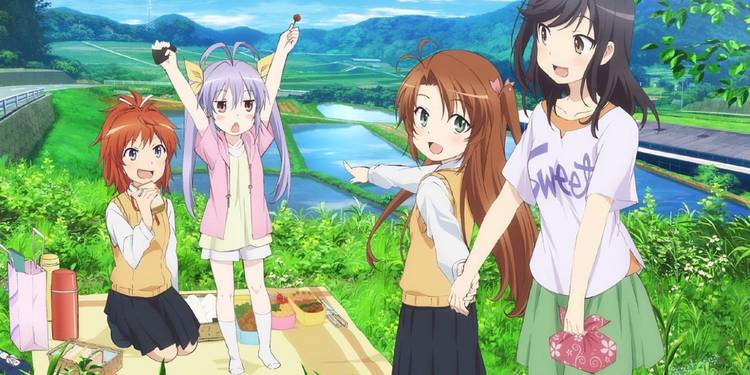 One attribute that is not only unique but also integral to slice-of-life series is a slow pace. Slow does not mean boring or grueling in this case, but slice-of-life anime should be leisurely and even mundane. A steady pace best reflects the flow of everyday life. Non Non Biyori especially exemplifies the slow pacing of slice-of-life anime, as each episode provides a snapshot of the characters' daily lives in a small town in the country. Laid-Back Camp also follows the episodic structure indicative of the slice-of-life genre, depicting the minutia of the characters' camping activities in each episode rather than detailing a grand camping adventure.
While some obviously lead more exciting lives than others, slice-of-life series zoom in on each day as it is rather than presenting an overarching story that drives the plot and stretches throughout the series. Many romantic comedies often get mislabeled as slice-of-life. Even though series such as Kimi ni Todoke do feature mundane activities, each of their stories as a whole is motivated by the drama of developing romance, with each episode pushing forward to a greater end: the resolution of such drama and the establishment of a relationship.
Of the popular romantic comedies, Horimiya is one of the closest to maintaining the slow-paced episodic structure of slice-of-life series, as its drama and romance are intertwined in the characters' daily lives rather than being the central vehicle for the plot.
The Absence of Action and Heavy Themes in Slice-of-Life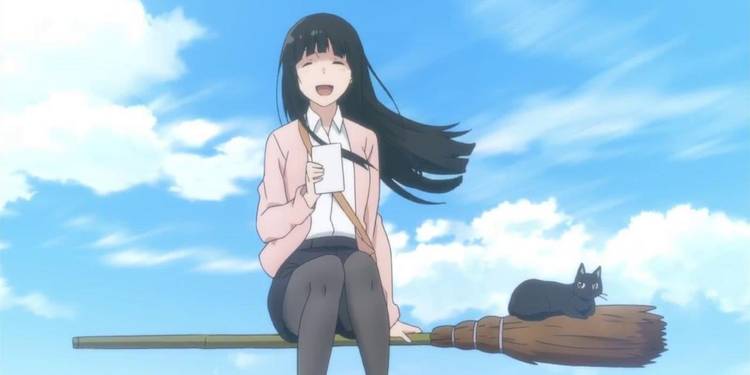 Though slice-of-life anime typically do contain comedic antics and even brief moments of drama, action should not be present. While the protagonist's daily life could involve fighting some threatening force or engaging in battle, the slice-of-life genre is defined by its laid-back tone. Supernatural elements or fantastical settings certainly aren't out of the question. Flying Witch, for example, explores Makoto's everyday experiences as both a witch and a high schooler. While some elements in Flying Witch might not be entirely realistic, the anime lacks action or conflict, making it a great specimen of the slice-of-life genre, unlike series such as Kaguya-sama: Love Is War and Spy x Family whose categorization is more dubious, as they are motivated by a sense of conflict or contain an action-heavy plot.
Heavy themes can also disqualify a series from truly being considered a slice-of-life. These titles can involve character development, but they usually stay away from more intense topics such as depression, sickness and death. These themes are more common in dramas and coming-of-age stories, and because they usually carry a darker tone and more emotional weight, they're too contradictory to the light and easy tone of the slice-of-life genre.
Series such as Your Lie in April and Anohana: The Flower We Saw That Day are far too heavy in theme to accurately be described as slice-of-life. While March Comes in Like a Lion does deal with depression and grief, the series seamlessly weaves these sensitive issues into its slow, episodic depiction of Rei's life a shoji player.
Many tropes common to slice-of-life anime are also used in series outside the genre, understandably causing confusion among fans. However, by looking at pacing and delivery as well as its use — or lack of — action and heavy themes, fans can better discern whether an anime actually fits in the slice-of-life genre. There are so many wholesome and relaxing slice-of-life series that the genre deserves proper definition instead of arbitrary categorization.